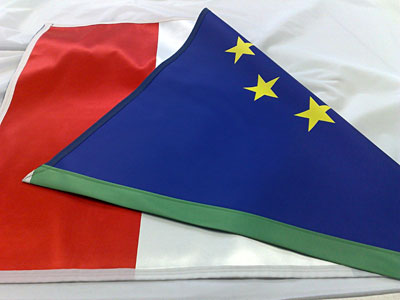 TWO SIDES
The Two Sides flags are 
a great new for the best use of 
Your message communication.

These flags are made of 360 gr/sm. 
silked satin and printed on both sides 
with different subjects.

The peculiar composition of the fabric, 
with our special method of treatment, 
gives to the "DELUXE" Flags a brightness 
never experienced before, while the consistence 
of the threads makes them  extremely resistant 
and therefore very suitable for external exposition.