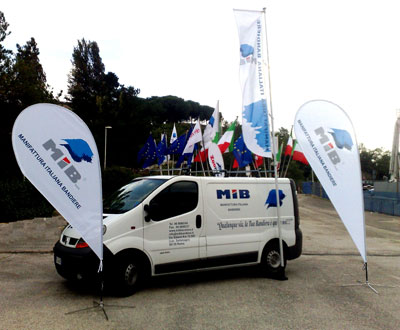 DROP/ UNDER-WHEEL
Under-wheel/plant pot

MIB Srl is proud to introduce a new great
solution for You out-door flags!
The under-wheel system includes a telescopic
flag pole (maximum height: mt. 5,00),
rotating arm bar, counterweight,
support to be placed under a car wheel
or a large plant pot.
Contact us for information and quotations!