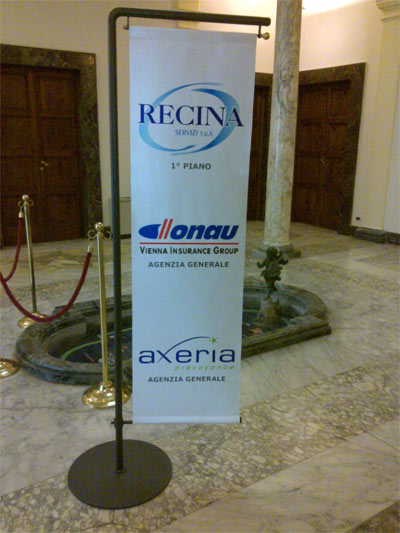 DISPLAY
DELUXE Banner Display
MIB Srl is proud to introduce a new great
solution for You out-door Banners!
The DELUXE Banner Display is mt. 2.00 tall, 
with a 360° rotating curved iron pole placed 
on a squared or circled counterweight base.
It is designed to work with a DELUXE BANNER, 
of 340 gr/sm silked satin, printed on both sides.

The peculiar composition of the fabric, 
with our special method of treatment, 
gives the "DELUXE" banners a brightness 
never experienced before, while the consistance 
of the threads makes them extremely resistant 
to the external exposition.

Contact us for information and quotations!