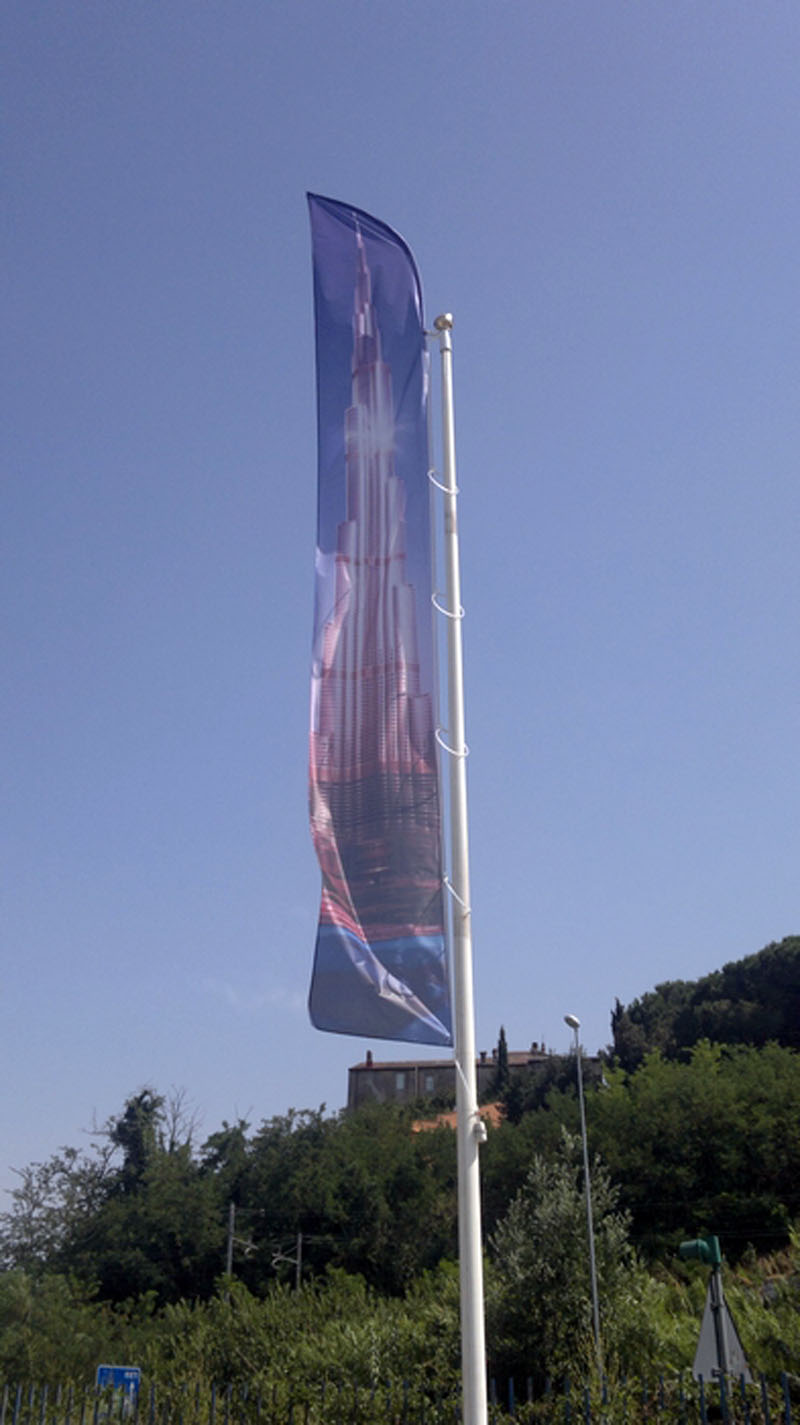 DUBAI
Go Beyond the limits of the classic banner bar: 
go way up with a "Dubai" flying banner kit 
for fibreglass poles!
What You will have is an amazing flying banner 
on which Your logo and brand will fly up to the sky!

The "Dubai" rotating arm bar is compatible with 
almost every fibreglass flagpole; 
therefore You can also modify Your pole to turn it 
into a  "Dubai" Flying banner pole!