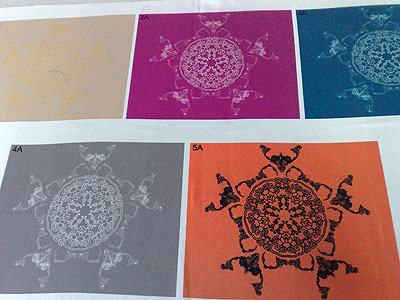 FABRICS
Fabrics

MIB Srl is specialized in the production of fabrics, 
in rayon and cotton moella, personalized with fantasies, 
or simply colours, of Costumer's choice.

The personalized fabrics, indicated for canvas, 
pillows, blankets, curtains, duvets, etc., 
are supplied also in short lengths, for the need of 
a single room or ambient.
The printings can be decorated also with our hand 
or machine made embroideries.
Contact us for quotations or assistance with Your logos.
To make really "Yours" the spaces around You, 
has never been so easy!