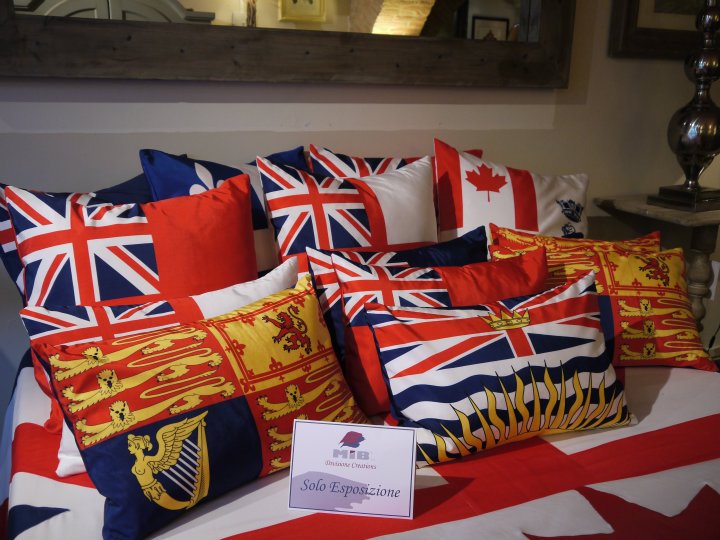 MIBHOME
Pillows

MIB Creations proudly brings to 
You the new collection "FLAGS for HOME".
In this picture is depicted the collections of 
pillows "U.K." and "CANADA" printed on english 
bemberg moella; inside 100% plumage.

Sizes of the depicted pillows:

- cm. 65 x 65;

- cm. 50 x 80;

- cm. 40 x 60;

- cm. 50 x 50;


The collection "FLAGS for HOME - pillows, bedcover 
and duvetcovers" is dedicated to the production of 
items depicting the flags of all the Countries of 
the World. Beside items with standard measures and 
standard subjects, we can create items with Your own 
measures and subjects on demand!

Contact us for info and quotations!
Whatever Your flag is... 
we'll make it the FLAG for Your HOME!